GDPR READY
RentinCloud is the professional software 100% GDPR adherent that protects privacy and data breaches.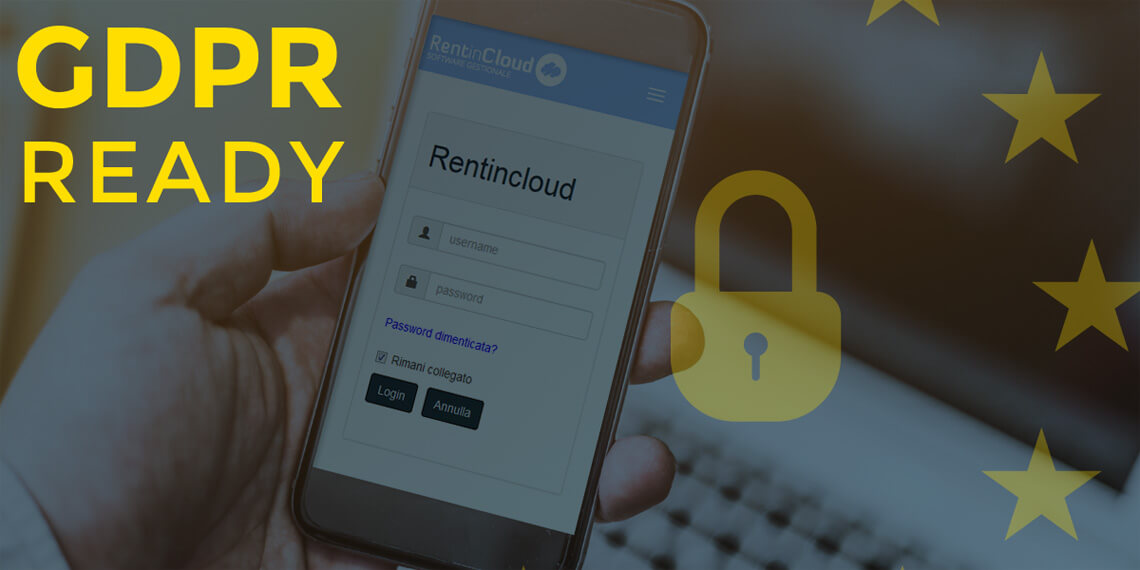 Are you in line with the 25th May GDPR law?
What must you do to be in line with GDPR requirements: We recommend you to train your operators and explain them how to treat personal data and then prepare information reports. If you don't have written consent to the use of someone's personal data, you must delete all information when the contract is over.
Is your software GDPR adherent?
RentinCloud surely is!
1

Advanced users management, safety control and password encryption

2

Registration of processed data divided into lists: acquisition date, typology, expiration, validity, performed operations

3

Automatic anonymization and data deletion after a certain amount of months

4

Maximum level of safety and reliability: Tier IV Equivalent